published at ABA official website: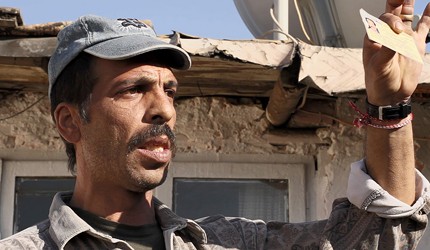 Powerless, excluded and vulnerable. This is what it means to be of Roma ethnic origin and to have no identification documents in Bulgaria. On the one hand, without proper identification documents, individuals cannot enjoy the rights derived from citizenship, including political participation, legal employment, social security, and health and social assistance. On the other hand, the severe social and economic marginalization and lack of access to basic services the Roma face in Bulgaria hamper their access to identification documents.
The Bulgarian Institute for Legal Initiatives (BILI) implements an ABA Rule of Law Initiative-supported regional program to help alleviate this cyclical challenge by increasing the Roma's access to personal identification documents. BILI operates a mobile legal clinic in the city of Varna. Since the clinic's launch in July 2011, clinic lawyers and Roma mediators have provided free legal assistance to 1,320 Roma residents trying to obtain identification cards.
Included among the Roma community's many challenges to acquiring proper identification cards is the processing fee. While the recently enacted Social Assistance Act provides a fee waiver to ease the financial burden for those with low or no income and for those with health issues, the director of the Social Assistance Agency issued internal regulations that amended the fee-waiver provisions, preventing many Roma from taking advantage of the benefit.
In November 2011, Dilyana Angelova, a staff attorney with BILI, wrote a letter to the Social Assistance Agency, demanding a wider application of the Social Assistance Act. When a response received two months later failed to address the concern,  BILI brought its concerns to the attention of Konstantin Penchev, the national ombudsman of Bulgaria. On February 6, Penchev discussed the issue with BILI representatives, and shortly after the meeting, the ombudsman shared recommendations to amend the internal regulations of the Social Assistance Agency with Totiu Mladenov, the minister of the Bulgarian Ministry of Labor and Social Affairs, which overseas the Social Assistance Agency.
The joint intervention of the ombudsman and BILI led to the removal of the prerequisites that limited the application of the Social Assistance Act. You can watch a related video below.